Rosca de Reyes Merida 2022
Discover 2 un-traditionally amazing roscas de reyes with Concierge Merida
Yep, this post it's a lot of sugar and gluten, so, if you have trouble with any of those, maybe you want to stop reading… However if you have a sweet tooth, trying these roscas de reyes might be worth it. You can always contact us for more information on roscas de reyes, we are able to deliver those to your door in most cases, so you can enjoy a cousy afternoon with bread and coca, especially these days that we are experiencing "heladez" (our Yucatan's version of cold, lol).
Rosca de Reyes
The Rosca de Reyes is a tradition that arrived to Mexico with the Spanish conquerors. It's a yeast bread with a sweet taste in a round shape (more an oval than a circle) that we cut on the 6th of January, to celebrate the Three Wise Men visit to newborn Jesus. Well, at least that's how it started. Nowadays it's become a reason to get together with family and friends to share a bit of bread and a cup of hot cocoa. There are 3 small plastic dolls hidden inside the rosca, and the people who uncover them when they cut their slice have to invite "tamales" on February 2nd to that same group of people that cut the Rosca de Reyes on January 6th.
While you can easily acquire Roscas de Reyes in supermarkets and other very visible establishments around the city, there are some local bakeries that have this non-traditional versions of this bread available every year for our delight. If you are here in Merida, don't miss the chance to try them!
Rosca de Reyes "Envinada"
El Retorno is a local bakery with almost 40 years serving us delicious treats and bread. With them you can find the traditional Rosca de Reyes, without any filling (as it used to be in the old days).
However, their ultimate treat is the Rosca de Reyes Envinada. They were the ones to introduce the rosca envinada here in Merida and it keeps being a great success year after year with our younger generations. The bread is submerged in a wine concoction (which is a heavily guarded secret, I've been told) and covered in a strawberry jam, decorated with dried fruits and pecans.
While this rosca is available all year long, during this weekend they'll add the traditional "muñequitos" (which are the small plastic dolls we talked about before).
Click here to find your closest Panificadora El Retorno location or click here to contact them via WhatsApp.
Cream Cheese Filled Brioche Rosca de Reyes
A treat produced only this time of the year, by Tere Cazola. Spongy bread with a cream cheese filling and decorated with dried fruit and sugar frosting. Absolutely decadent.
If you have been in Merida for a while it is likely you've tried their Rosca Brioche. Now imagine that one with a dried fruit decoration and pecans. It also has 3 "muñequitos", so have some fun figuring out where they are!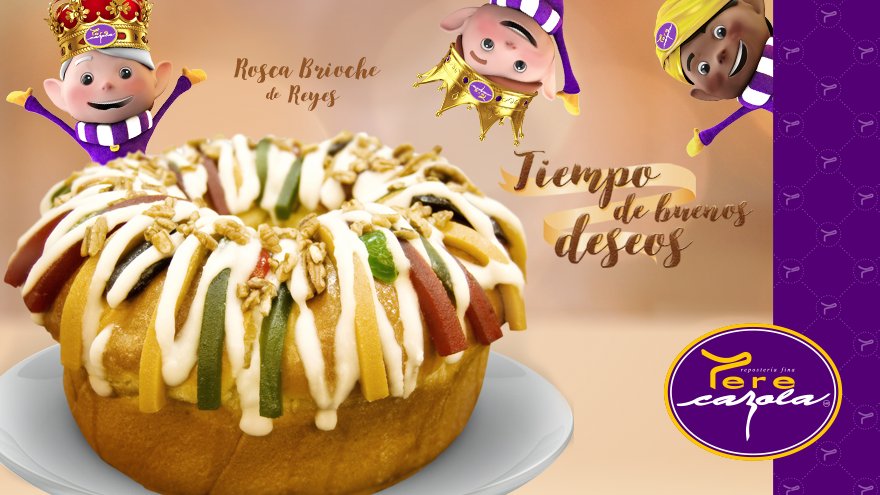 Tere Cazola is one of the most emblematic local bakeries in Merida. There are multiple locations all over the city and the southeastern side of Mexico.
Click here to find your closest Tere Cazola location in Google Maps or click here to contact them through WhatsApp.

Traditional Rosca de Reyes with no filling
El Retorno, La Familia and La Providencia are 3 old and very traditional bakeries in Merida. With all of them you can find a very traditional Rosca de Reyes. No filling, just the bread decorated with dried fruit and with muñequitos.
Rosca de Reyes with Cream Cheese Filling
Tere Cazola were the first to introduce the now very popular Cream Cheese Filled Rosca de Reyes in Merida. You can find them available during the 5th, 6th and 7th this January. It's a traditional Rosca de Reyes, except for the fact that when cutting into it, you'll find it filled with a delicious cream cheese mixture that contrast perfectly with the orange zest the rosca de reyes bread traditionally has.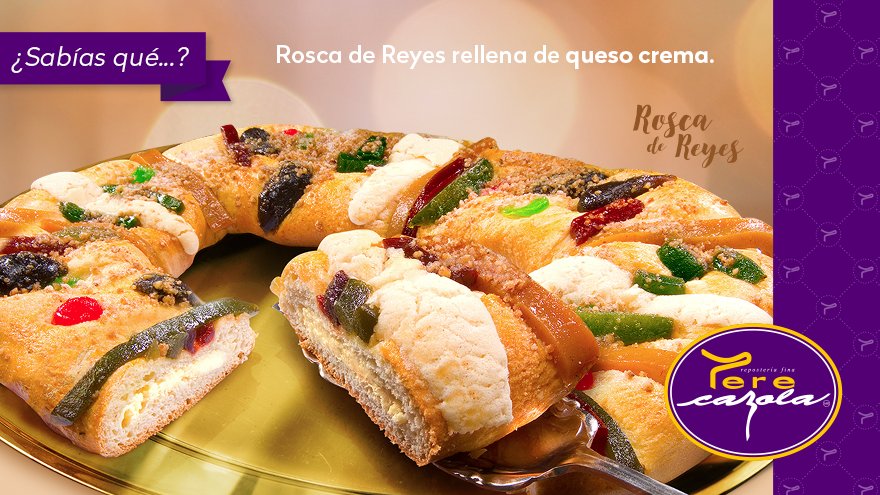 Remember this treats are only available from January 5th to January 7th this 2022.
Thanks for reading and see you soon!